Tired of going to the gym with no idea of what you're going to do?
 Are you bored of doing the same old exercises that hasn't been getting you the results you want and deserve?
You already put in the effort in going to the gym. Don't you think you should put this effort to use and attain your goals?
I remember when I first entered a commercial gym. I just went from machine to machine and copied what other people at the gym were doing.
Initially, my biggest lesson that I learned was to never touch a Bosu Ball again. Aside from that, I was getting no results at all and just gave up. I then said to myself that lifting weights is dumb.
My goal was to get stronger for boxing and I had no idea how to go about it and just thought maybe if I can do more push ups I will be strong enough for my division. Well that didn't work out well.
After being fed up of not being able to get stronger and not being able to gain more power in my punches, I became fed up. But I was still determined to improve. So I spent many hours studying strength & conditioning, fitness, proper programming, and worked with many strength & conditioning coaches.
I then never went into a gym without a program. Before I started my workouts, I new every exercise, set, and reps I was going to do. I was finally making results. Soon after, I became a Two Time Provincial Gold Medalist in Boxing and the Super Middle Weight North American Champ in Muay Thai.
You don't have to make the same mistakes I made. I have helped many people achieve their goals and designed customized programs that were successful in achieving those goals.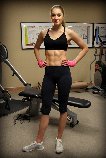 "Within three months of training with Andrew, I achieved my measurement goals and a long-time dream of becoming injury-free. I have never felt so strong."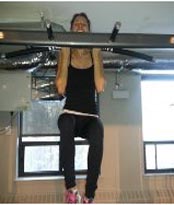 "My fitness goals are to maintain a healthy weight, increase muscle and endurance, and improve my posture! Andrew has done more for these goals and my general well being over the past six months than previous trainers (gifted as they may have been) have done in a matter of years."

No more lackluster workouts! Time to get results! Have your own customized plan!
With my online coaching program you get:
– A personalized training program to meet your goals
– Innovative exercises that you will never get bored of
– Overcome obstacles that keep you from your goals
– Provided video demonstrations for individual exercises
– Weekly follow ups to keep you on track of your goals
You don't have to dread working out. It's time for you to enjoy the process and look forward to your training.
Join the success stories that many of my clients achieved!