I still don't know why people write this in 3rd person, so I'm just going to do what makes sense and write it in 1st person.
Hi, my name is Andrew Raposo and I reside out of Toronto, Ontario. I am a CSEP Certified Personal Trainer and a Strength Coach. Here are some of my accomplishments:
– TBA North American Super Middle Weight Champion in Muay Thai
– Two Time Provincial Gold Medalist in Boxing
– Fitness and Lifestyle Management Graduate with Honors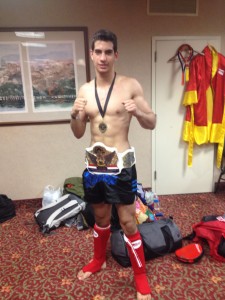 I have also trained with many pro fighters and currently hold many credentials/certifications in Movement Screening, Strength & Conditioning, and Kettlebell Training.
I first got into this industry at the age of 14, where I stepped into my first boxing gym. I was weak and out of shape, but I always wanted to hit someone in the face without getting in trouble for it.
After a week of training, I stepped into the ring to spar… I came out with a face full of blood and a big headache. To this day, I've broken my nose 3 times.
So I guess my initial plan of just beating up people, completely failed. But it was a humbling experience and eventually I got better. I spent many hours everyday honing my craft.
After 3-4 years into Boxing, I made the transition into Muay Thai where I applied the same principles into achieving success. Those same principles have also carried over to my success as a highly regarded personal trainer.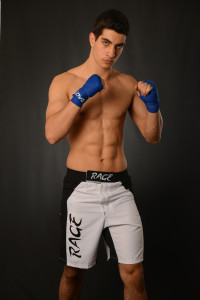 My mission with this website is to inspire, motivate, and teach you the skills necessary to accomplish your goals and maybe have a couple of laughs along the way. Whether it be having the body you want, achieving a certain fitness goal, or increase your sports performance.
I have helped many people reach their goals through offline training and with my Online Coaching Program.  If you have any inquires, contact me here.
Enjoy,
Andrew